Our house with that ever – so – important December frosting of festive lights. These are what I miss most in January, the piece that brightens our lives in our cold, dark winter months. I love driving around and seeing our community lit up and electrified, and I love to see how so many people contribute to brightening the lives of so many with something as simple as a few lights.


By Day
Mr. Snowy and the front porch
The front view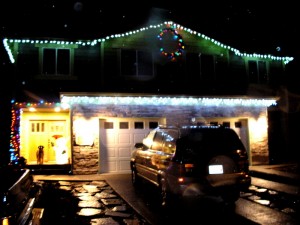 In the dark, all bright and merry! Happy New Year!